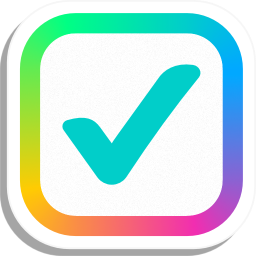 Simple To-Do List
Add tasks to to-do lists and view them
Version 2023.1 by Alfred Team

Great for learning about Workflows
---
Usage
Append to-do items to a text file via the todo keyword. Type your task, press ↩, and choose the list to add to.

View your lists with the vtodo keyword. Press ↩ to open the corresponding text file.

Make It Your Own
Change where to-dos are saved in the Workflow's Configuration. To edit the available lists (from the default "Work", "Home", and "Waiting For") change the List Filter object.
Note: Duplicate workflow before making it your own so that an update doesn't overwrite your changes.