---
Usage
Control Music.app through the available keywords:
playsong: Play song.
playsongin: Play song in a particular album.
playsongby: Play song by a particular artist.
playalbum: Play album.
playalbumby: Play album by a particular artist.
playartist: Play artist.
playgenre: Play genre.
playplaylist: Play playlist.
playqueue: Play songs in queue (add with ⌘↩).
clearqueue: Clear songs in queue.
shuffleon: Turn shuffle on.
shuffleoff: Turn shuffle off.
shuffletoggle: Toggle shuffle.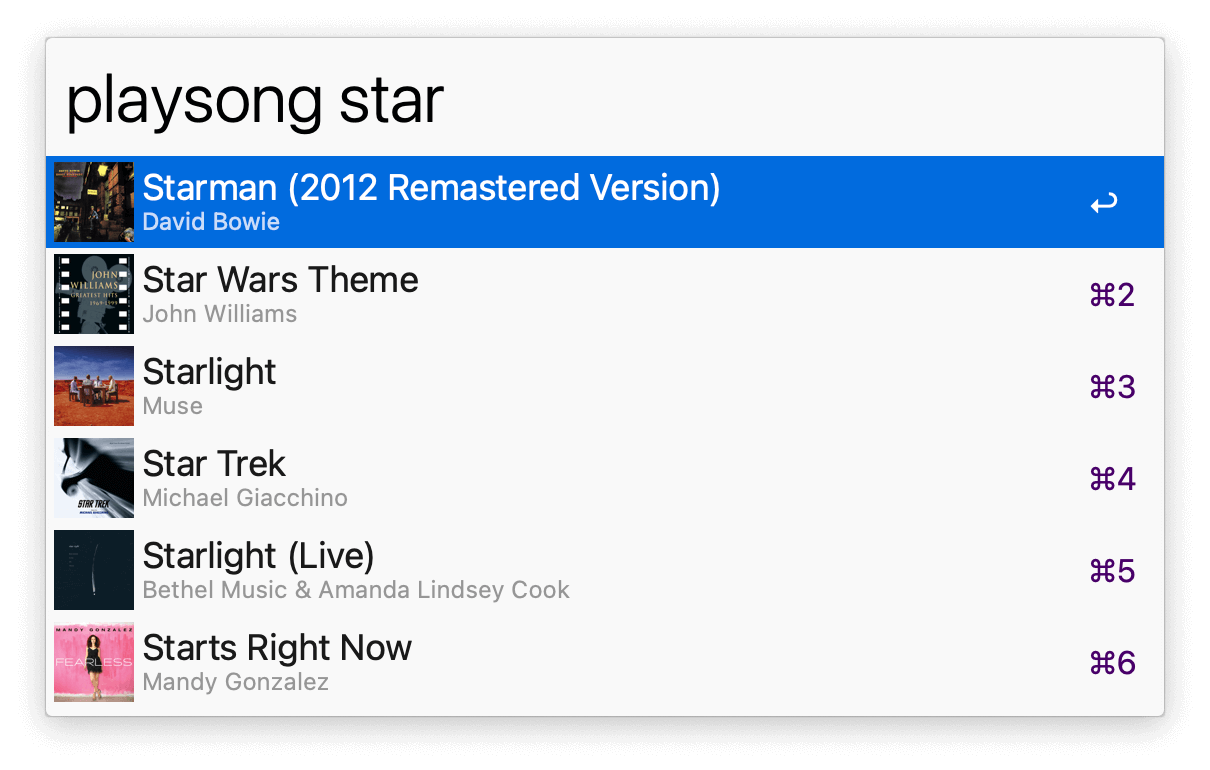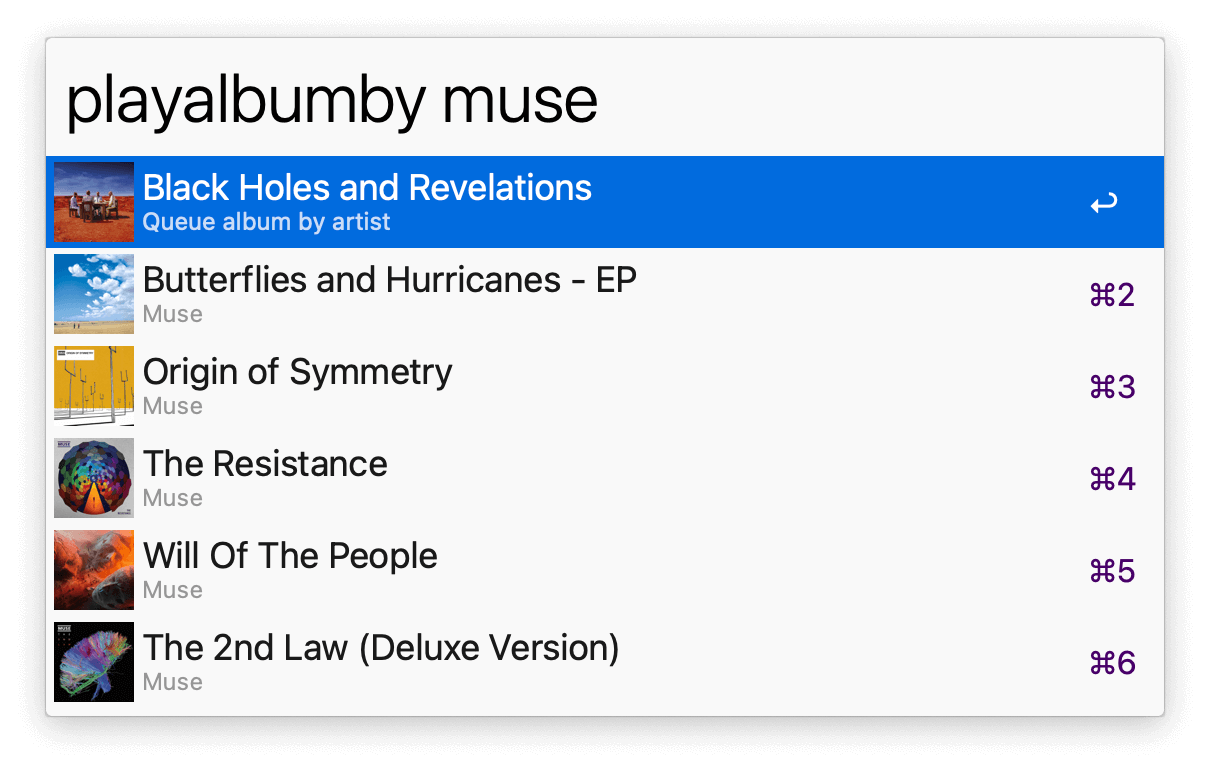 ↩: Play selection.
⌘↩: Add to queue.
⌃↩: Search on Google.
If you experience an issue such as outdated artwork, run clearcache.