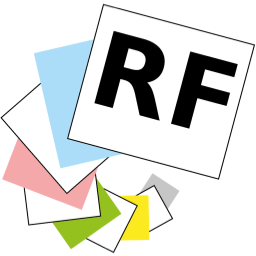 Recent Files
List the most recently created or modified files
Usage
List your most recently created or modified files via the rf keyword.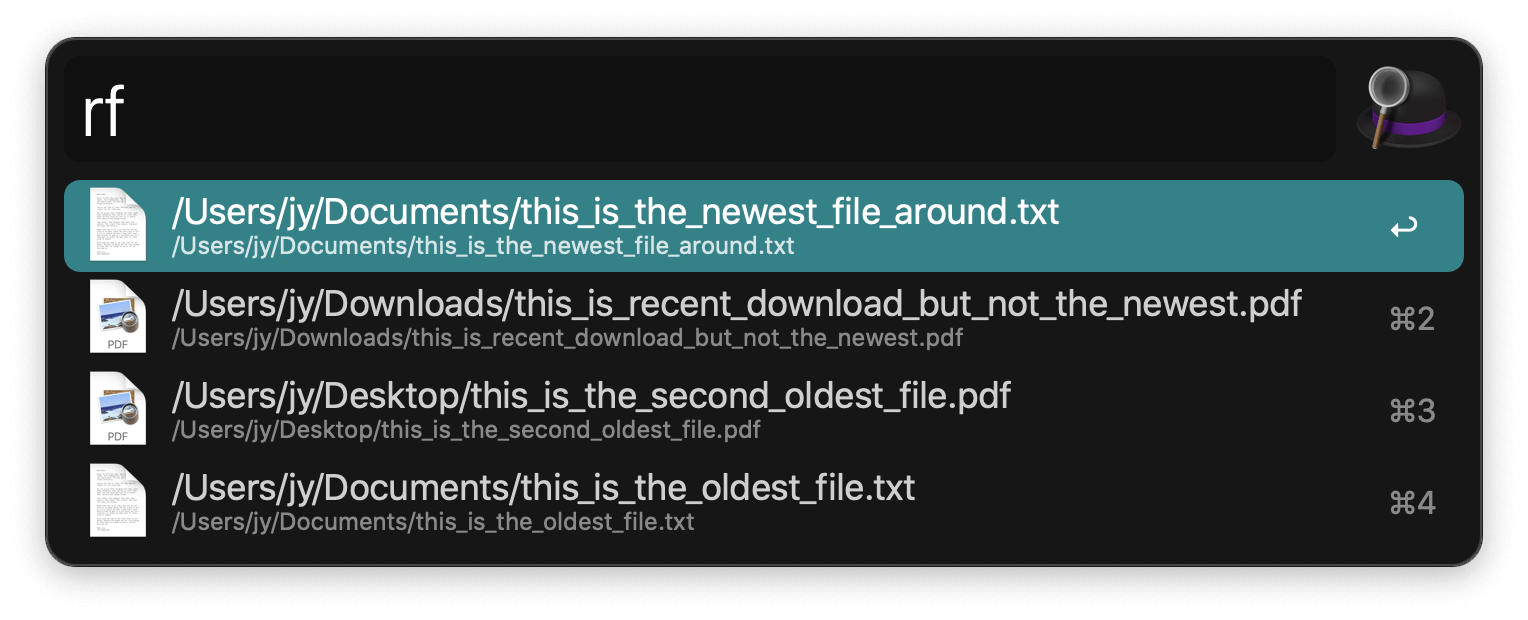 ↩: Open file.
⌘↩: Reveal in Finder.
⌥↩: Browse in Terminal.
⌃↩: Open with…
Your home folder is searched by default. You can narrow it down or tweak the type and amount of results in the Workflow's Configuration.