Usage
Download video from a plethora of online sources via the dv keyword. Download audio with da. Your clipboard and frontmost browser tab are checked for links.

↩: Download.
⌘↩: Download full playlist.
⌥↩: Toggle adding to Watch List.
Alternatively, download with the Universal Action.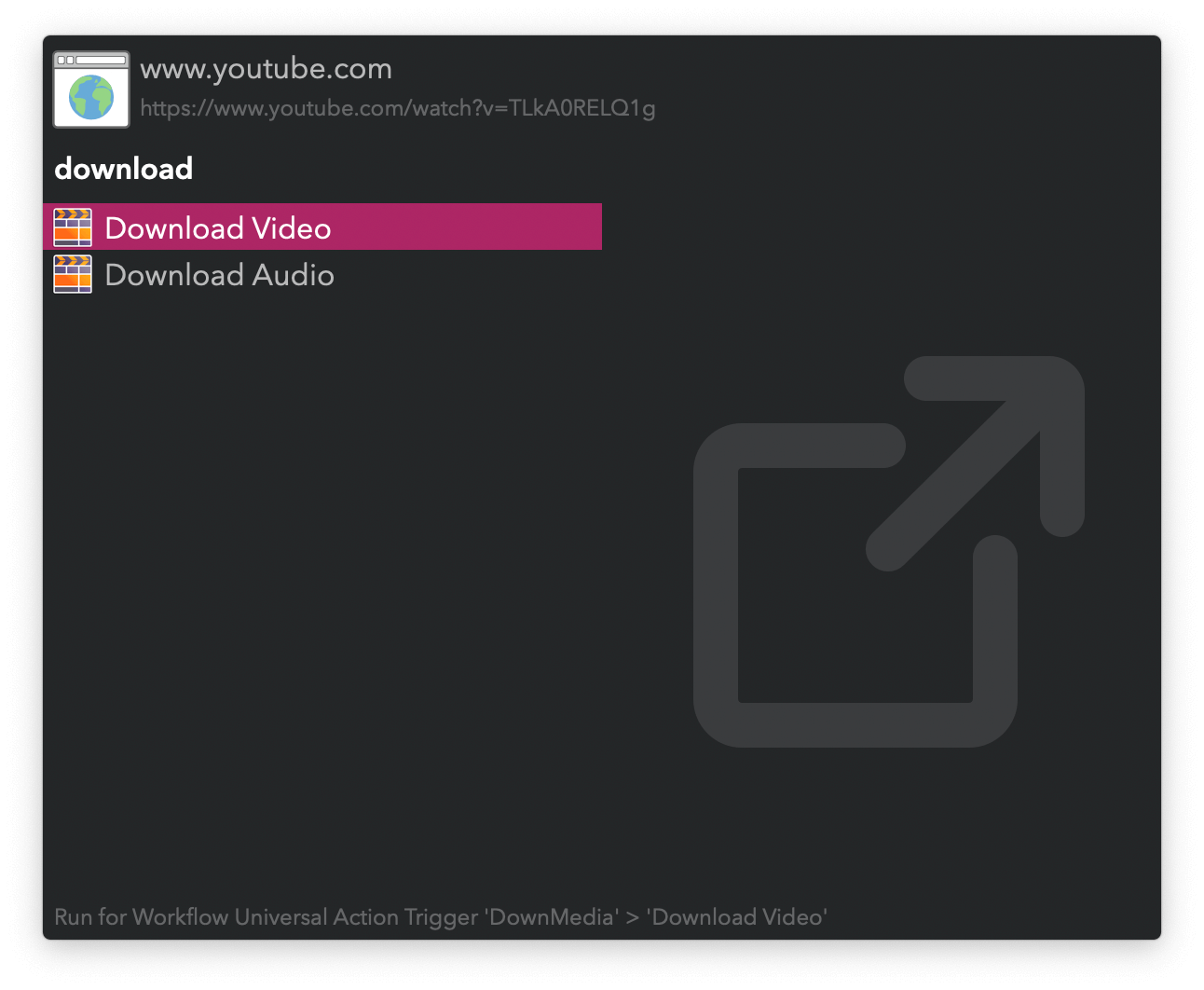 Check download progress via the dp keyword.

⌘↩: Restart download.
⌃↩: Cancel.